PillStashios Edible Pill Stasher for Dogs
PillStashios are edible pill stashers for dogs that make an easy, hassle-free way for you to hide pills. Simply stash the pill inside, snap the cover, and serve your dog. PillStashios are designed to fit most pills, capsules, or tablets and can also be used with liquids or powders. Use them for your dog's medications, vitamins, or supplements. PillStashios use a patented smell lock closure that traps the taste and scent of the pill inside. The inside of each PillStashio has a ribbed texture to keep the pill inside, even without the cap shut. Designed to be mess-free, PillStashios won't dry up and crumble all over the place. Formulated to be high in protein and low in calories. PillStashios are made in the USA with 100% natural, Non-GMO ingredients. They do not contain corn, gluten, wheat, soy, or cheap fillers. PillStashios are available in two delicious flavors: Apple Bacon and Blueberry Chicken.

They come in two different sizes Large and Small. Please select the right size that fits your dog's needs.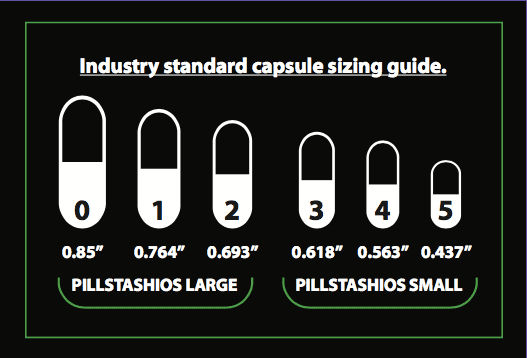 Feeding Instructions:
Give a PillStashio to your pet as a treat, before giving your pet a PillStashio with medication in it.
Stash! Hold with one hand, use thumb and forefinger.
Snap! With your thumb, just snap the PillStashios cover closed.
Serve! Give the delicious closed PillStashio to your buddy.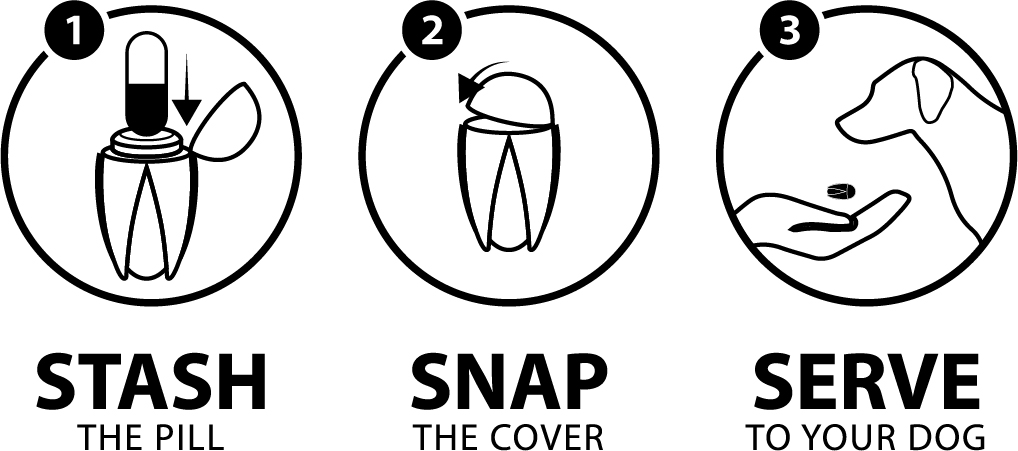 Apple Bacon PillStashios
Ingredients: Pea Protein, Pea Starch, Vegetable Glycerin, Gelatin, Pea Powder, Water, Natural Flavor, Dried Apple, Bacon Fat, Sunflower Oil, Smoke Flavor, Sunflower Lecithin, Citric Acid and Zinc Propionate (a preservative)

Guaranteed Analysis
Crude Protein . . . . . . . . . . . . . . . . . . . . . . 25%
Crude Fat . . . . . . . . . . . . . . . . . . . . . . . . . 3%
Crude Fiber . . . . . . . . . . . . . . . . . . . . . . . .2.5%
Moisture . . . . . . . . . . . . . . . . . . . . . . . . . . 20%

Calorie Content (kcal): 9.02/large treat, 4.47/small treat


Blueberry Chicken PillStashios
Ingredients: Pea Protein, Pea Starch, Vegetable Glycerin, Gelatin, Water, Pea Powder, Natural Flavor, Chicken, Sunflower Oil, Blueberry Powder, Sunflower Lecithin, Berry Flavor, Citric Acid and Zinc Propionate (a preservative)

Guaranteed Analysis
Crude Protein . . . . . . . . . . . . . . . . . . . . . . 25%
Crude Fat . . . . . . . . . . . . . . . . . . . . . . . . . 3%
Crude Fiber . . . . . . . . . . . . . . . . . . . . . . . .2.5%
Moisture . . . . . . . . . . . . . . . . . . . . . . . . . . 20%

Calorie Content (kcal): 4.39/ small treat, 8.85/large treat