5% OFF Any Order Use Code* FALL19
You are viewing:
Iverhart Max Soft Chews for Dogs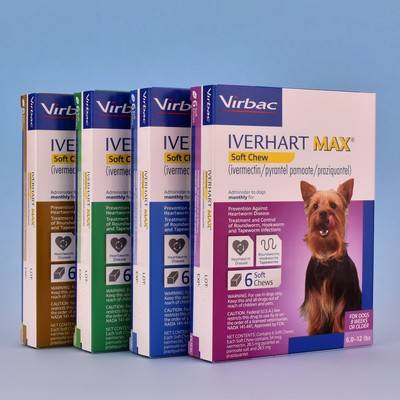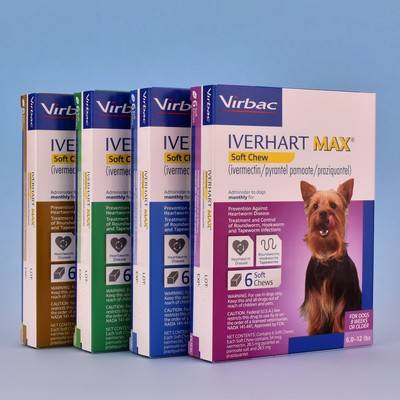 In Stock FREE Shipping Eligible
Iverhart Max Soft Chews for Dogs
Iverhart Max is a prescription heartworm and dewormer medication for dogs. It contains ivermectin, pyrantel pamoate, and praziquantel to prevent heartworm disease and intestinal parasite infections. It treats and controls roundworm, hookworm, and tapeworms. Iverhart Max soft chews provide one month of protection and are bacon flavored, with a chicken protein base. For use in dogs 8 weeks of age or older. Available in 4 sizes in 6-month quantities.
Read and follow the prescription label carefully for storage information, possible side effects, and drug interactions.
Give the exact amount prescribed and only as often as directed.
Do not skip doses or stop giving the medication without consulting your veterinarian.