Felimazole (methimazole) Coated Tablets for Cats
If your cat has an overactive thyroid gland, your veterinarian may prescribe FDA-veterinary approved Felimazole to help stabilize your cat's condition. While Felimazole can't stop the condition, it will help your cat feel better and improve her quality of life
Manages symptoms of hyperthyroidism in cats
FDA approved
Small, coated tablets for easy dosing
Hyperthyroidism, or overactive thyroid, in cats causes weight loss, increased appetite, excessive thirst, hair loss, and more. While there is no permanent treatment for hyperthyroidism, your veterinarian can help your cat feel better by regulating the thyroid with prescription Felimazole. The active ingredient in each small, coated pill is methimazole, which reduces the amount of the thyroid hormone your cat's thyroid gland produces. The result is a healthier cat and a better quality of life.
What you should know about Felimazole:
Talk to your veterinarian before using this product.
Wear gloves when handling this medication.
Follow dosing directions exactly - don't give your pet more medication than directed and don't skip doses.
Read the label carefully for information about storage, possible side effects, and drug interactions.
Felimazole Coated Tablet Pictures: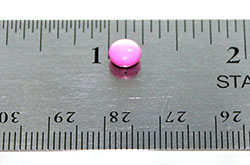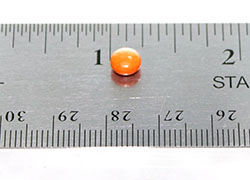 Felimazole 2.5mg Tablet Picture Felimazole 5mg Tablet Picture