You are viewing:
Potassium Bromide Oral Solution (Compounded)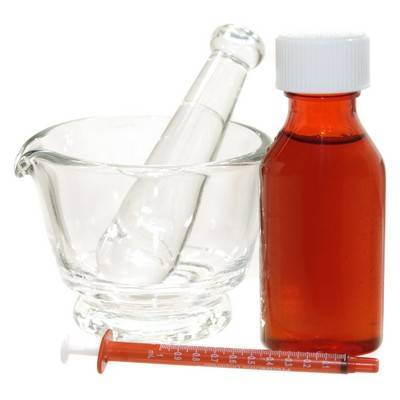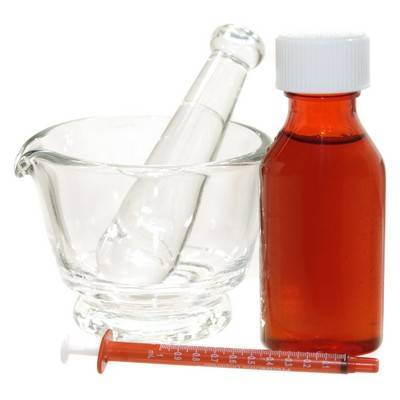 In Stock FREE Shipping Eligible
Compounded Potassium Bromide Solution for Dogs
Beyond Use Date

: It is recommended this solution be used within 80 days.
What is potassium bromide oral solution:
Potassium bromide is a medication often used for seizures and other disorders. This is a product that contains the medication, potassium bromide, in a liquid or solution formulation:
What else should you know about compounded potassium bromide solution:
Potassium bromide oral solutions are compounded by our expert compounding staff at VetRxDirect. It is important to order your refills a few days ahead of time because the product needs to be made for your pet. Shake the solution well before each time you draw up your pet's dose. Potassium bromide oral solutions expire 3 months from the date they are made, so pay close attention to the expiration dates on your label. Quantities and charges ordered exceeding the beyond use date will be adjusted to hopefully prevent your pet's medication from expiring before they are finished. '
What strengths of compounded potassium bromide solution are available:
There are 15 various strengths available, most of which are beef flavored but you can also get them unflavored. You may also get other strengths or flavors if your veterinarian prescribes them and we will specially make them for your pet.
You can find a Client Information Sheet which provides a summary of information about Potassium Bromide, by following the link below:
Potassium Bromide Client Information Sheet*
If you have questions or concerns about Compounded Potassium Bromide Solution, or conditions related to its use, contact your pet's veterinarian or pharmacist.
*This link opens in a new window.
Potassium bromide is an effective anti-convulsive medication that controls the cellular reactions, which can trigger epileptic seizures in dogs. Compounded potassium bromide solution gives your dog the exact amount of potassium bromide he needs to control his disorder.
Reduces seizures caused by epilepsy in dogs
Solution is prepared to your dog's specific prescription needs
Beef flavored solution dogs love
Your veterinarian may prescribe potassium bromide if your dog suffers from epilepsy. This medication effectively controls the biological triggers that cause seizures so your dog can have a better quality of life. By choosing compounded potassium bromide solution, you help ensure that your dog gets the maximum benefit from the medication. Each carefully prepared compounded bottle of solution contains an accurate dose of the active ingredient that is just right for your dog's condition and size. And it's easy to administer because dogs love the beef-flavored liquid.
What you should know about compounded potassium bromide solution:
Talk to your veterinarian before using this product.
Follow dosing directions exactly - don't give your pet more medication than directed and don't skip doses.
Read the label carefully for information about storage, possible side effects, and drug interactions.