Saturday, April 4th Update:
VetRxDirect has increased our operational hours and staff, and we're meeting demand.
Protocols are in place to make sure your pets' medications are shipped safely and quickly.
We estimate our average time-in-transit* to be 2.35 days.
What can we do to help you and your pet during this trying time? Please send us a text or leave us a chat messages.
You are viewing:
Flovent HFA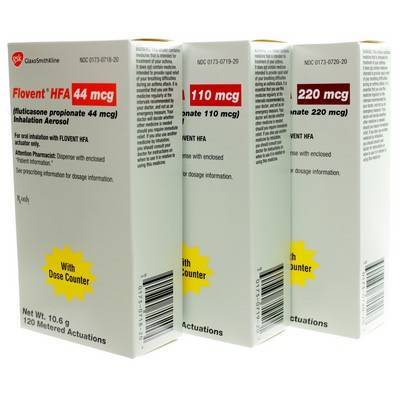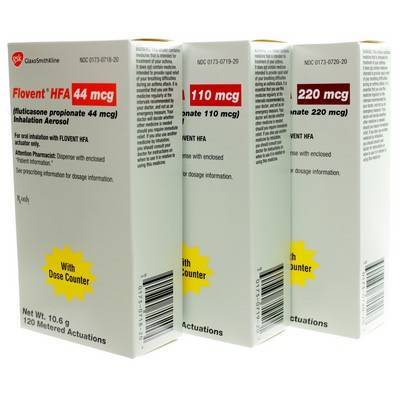 In Stock FREE Shipping Eligible
Flovent Inhaler for Cats and Dogs
Like humans, dogs and cats can suffer from asthma and bronchitis. The symptoms are similar too – wheezing, coughing, and restricted breathing. Prescription Flovent HFA is an inhaled steroid that decreases swelling and irritation of the airways and can help your pet breathe easier.
Treats chronic bronchitis in dogs and cats and chronic feline asthma and sinusitis
Flovent has no demonstrated side effects
Most effective when used with the AeroKat or AeroDawg Aerosol Chambers
Flovent HFA (fluticasone) is an inhaled aerosol steroid that is proven effective in humans, as well as cats and dogs suffering from chronic asthma or bronchitis. Your veterinarian can choose from three different strengths of Flovent for your pet. A built-in dose counter on the canister makes it easy to track the number of doses left. Using special feline and canine aerosol masks (sold separately) helps ensure that your pet receives the full dose of Flovent.
What you should know about the Flovent inhaler for pets:
Flovent takes 7-10 days to reach its full effect.
Be sure that the facemask you use to administer Flovent fits your pet properly – it should fit snuggly around the muzzle and corners of the mouth.
Be sure to check the dose meter regularly to ensure your pet is receiving a full dose of Flovent.