You are viewing:
Endosorb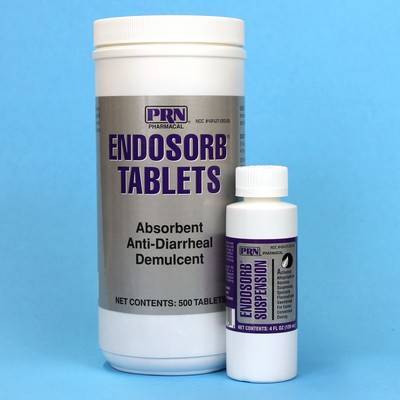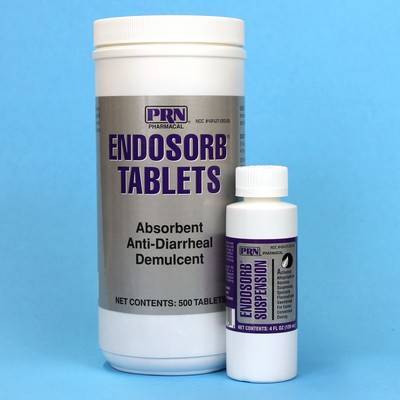 In Stock FREE Shipping Eligible
What is Endosorb?
Endosorb is a product marketed for the treatment of diarrhea, available in tablets or a suspension (liquid). The active ingredient in Endosorb is activated attapulgite, which is thought to adsorb toxins in the gut to reduce the irritation, discomfort, and cramping associated with diarrhea in dogs and cats.
Dosing for Endosorb per the manufacturer:
Tablets:
5-25 lbs: 1 tablet every 4 hours

26-50 lbs: 2 tablets every 4 hours or as directed by your pet's veterinarian
Suspension:
You can find a package label which provides more detailed information on Endosorb indications, forms of administration, and side effects, along with other clinical information, by following the link below:
Endosorb Tablets Package Label*
Endosorb Suspension Package Label*

Endosorb package insert does not take the place of instructions from your pet's veterinarian. Talk to your pet's veterinarian or pharmacist if you do not understand the information provided in this document or if you have any questions about Endosorb intestinal disturbances treatment.
*This link opens in a new window.