You are viewing:
C.E.T. Oral Hygiene Chews for Cats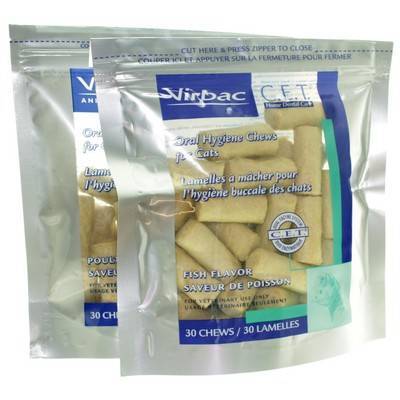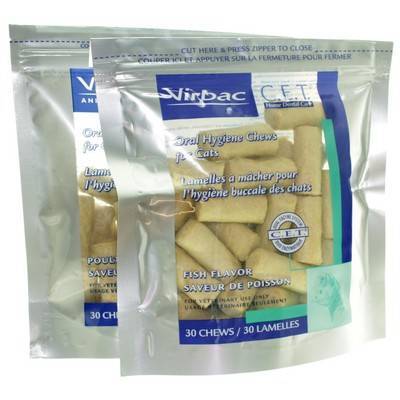 In Stock FREE Shipping Eligible
CET Oral Hygiene Chews for Cats
CET Oral Chews are designed to help control the formation of plaque and tartar on your cat's teeth. They contain enzymes that work as an antiseptic and have an abrasive texture to help remove food debris as your cat bites down. CET Oral Chews may be used as a part of a routine home dental plan for your cat between dental exams. These chews freshen breath and are made from freeze dried fish. Available in poultry or fish flavor.
Reduce oral plaque and tartar
Texture helps remove food debris as your cat chews
Contain antiseptic enzymes
Freshens breath
Supports dental health
You can find a package insert which provides more detailed information on C.E.T. Oral Hygiene Chews for Cats' indications, forms of administration, and side effects, along with other clinical information, by following the link below:
C.E.T. Oral Hygiene Chews for Cats Package Insert*
C.E.T. Chews for Cats' Package Insert does not take the place of instructions from your veterinarian. Talk to your veterinarian if you do not understand the information provided in this document or if you have any questions about C.E.T. Oral Hygiene Chews for Cats.
*This link opens in a new window.