Saturday, April 4th Update:
VetRxDirect has increased our operational hours and staff, and we're meeting demand.
Protocols are in place to make sure your pets' medications are shipped safely and quickly.
We estimate our average time-in-transit* to be 2.35 days.
What can we do to help you and your pet during this trying time? Please send us a text or leave us a chat messages.
You are viewing:
Pivetal Probiotic Supplement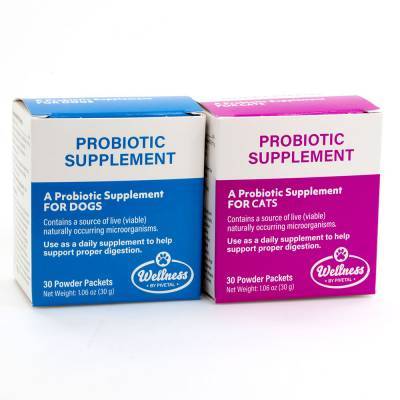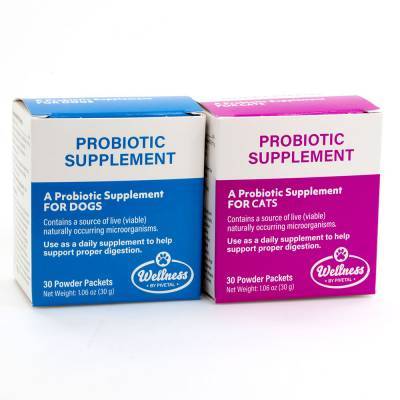 Out of Stock FREE Shipping Eligible
Pivetal Probiotic for Dogs and Cats
Pivetal, formerly Pattflora, is a probiotic supplement for cats and dogs that promotes intestinal health and microbial balance. It contains 4 different types of live, lactic acid bacteria cultures and includes a total of 200 million CFU/g or colony forming units per gram. Pivetal also contains vitamins C, E, and minerals beta-carotene, copper, calcium, iron, manganese, and zinc. Pivetal provides a dietary source of probiotic bacteria to support healthy digestion, normal stool consistency, and immune system health. This supplement may be used daily, or for additional gastrointestinal support during times of stress, travel, or certain medical treatments. Pivetal Probiotic is a powder that mixes with food, and is available in separate dog and cat formulas.